General Dentist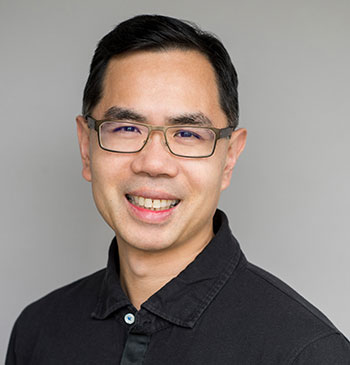 Dr. Howard Kwan was born and raised in the Lower Mainland area. Growing up in Richmond, Dr. Kwan went on to study at the University of British Columbia, earning both his Bachelor of Science degree (1992) and his Doctor of Dental Medicine degree (1996). For the past 20 years, Dr. Kwan has been practicing general dentistry full-time.
Dr. Kwan has a passion for learning, so that he can provide the best possible care for his patients. Every year Dr. Kwan spends more than 100 hours taking courses and hands-on study clubs to improve his knowledge of dentistry. Licensing requirements are such that dentists must take 90 hours of continuing education every 3-year cycle. Dr. Kwan has spent hundreds of hours studying complex restorative dentistry and orthodontics.
In his spare time Dr. Kwan enjoys spending time with his wife and two school-age children. Dr. Kwan enjoys working out, cycling,  and the occasional game of golf.