Insurance Information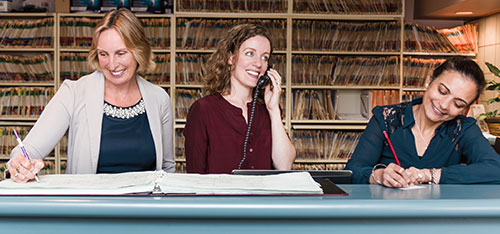 At Tapestry Dental, we accept most forms of dental insurance. When you come for your first visit, please bring your dental insurance information with you.
As a courtesy to you, we will accept the assignment of benefits, meaning that we will bill and collect from your insurance carrier directly. Please be aware that your dental insurance is a contract between your employer and the insurance company. We will try our best to help you to understand what your insurance covers, including types of procedures covered and financial limits. However, it is impossible for us to understand every detail of your insurance, and therefore we ask that you familiarize yourself with your dental insurance.
We are aware that some dental practices in our area may be writing off the patient co-payment. For example, if the insurance covers 80% of treatment, the patient's 20% is waived. We require our patients to pay their co-payment, as we are obligated legally and ethically to do so. Furthermore, we need to charge a fair fee to offer a high quality service.
Financial information
Payment for treatment rendered is due when treatment is completed, unless previous arrangements have been made. We accept cash, personal cheques, Visa, Mastercard and Debit.
Fees
For most procedures, we charge according to the College of Dental Surgeons Fee Guide, which is what most practices in the Province use to determine their fees. Written estimates are given for all major procedures or upon request.
Read more about our fee policy
Rescheduling Appointments
We require a 24-hours notice for rescheduling or cancelling an appointment. A cancellation fee will apply for a less than 24 hours notice.